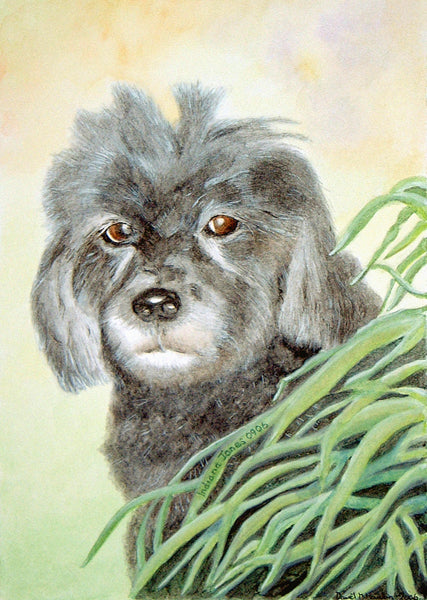 Indiana Jones the Dog
---
Pen, ink & watercolour on 220gsm Bristol Board
David Hankin recently took on a commission for me. A portrait of my dog Indiana Jones. She has been in my life for 18 years and 6 months and she herself is 18 Years, 7 months and 2 weeks.
She was rescued from some disreputable individuals in Spain.When I took her on in the spur of the moment,little did I realise the small ball of trouble heading my way.
David in his portrait caught her look of mischief and fun, her unruly hair and attitude. For me this is Indi all over if a little older and greyer but none the less that same dog all those years ago that stole my heart and needed looking after. A perfect and fitting portrait that will be there for me always, even though she might not.
With Many thanks
Katrina Gallart
Product Details
| | | |
| --- | --- | --- |
| Code | Type | Dimensions |
| CO1 | Commission | 15 x 21 cm |
Collections
Related Artwork in Commissions