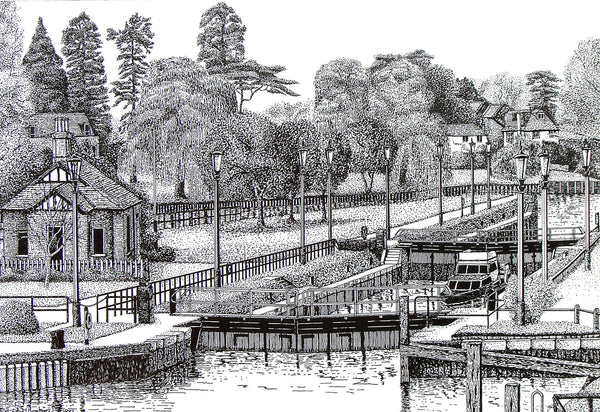 Teddington Lock, Middlesex
Teddington Lock is a complex of three locks and a weir on the River Thames at Ham in South West London. Work began in September 1810 and opened in June 1811.
The lock, was at first, very unpopular with the local fishermen and bargemen. After repeated attempts at damaging it, the lock keeper was granted permission to keep "a blunderbus with bayonet attached thereto" to ward off further attacks!
Pen & ink line drawing as photo-litho print on A4 size card on limited edition of 800.
Product Details
| | | |
| --- | --- | --- |
| Code | Type | Dimensions |
| P13 | Print | N/A |
Collections
Related Artwork in Prints